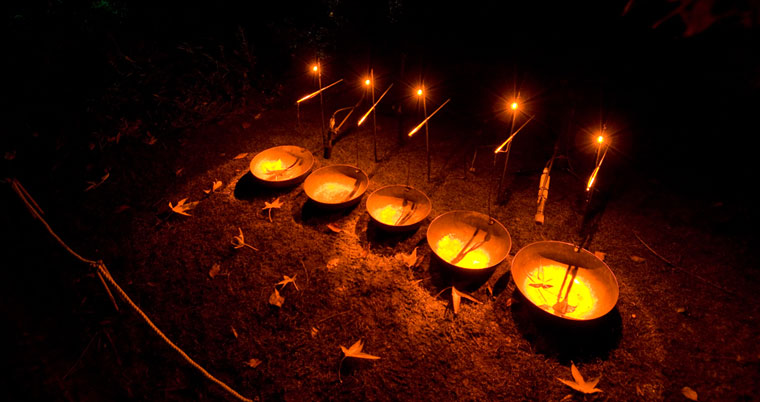 Nokia Puja.Calderstones Park Liverpool, photo John Kennan
Working from his base in West Wales Jony Easterby's work engages with his relationship with both landscape and technology., it is characterised by the diversity of artistic practice used and the range of practices employed.
Each project is different but there are key ideas and interests informing the approach. There is empathy for the natural world a sense of its place within culture and social context. Easterby investigates the boundaries between raw elemental materials, sound technology, performance, composition, landscape and architecture.
A breadth of expertise in a wide range of artistic skills has found him developing projects as varied as the construction of intricate sound sculptures, ecological interventions, architectural constructions and the artistic direction of large-scale performance projects. Permanent installations can be found the throughout the UK ranging from a 10 meter high sound installation tower under the white cliffs of Dover to a half acre landscape scale earthworks in East Yorkshire.
He is currently developing PLAS (Penrallt Landscape Arts Space a lab space for artists in West Wales and is a director of LLAN.D (Living Landscapes Arts Network Dyfi) developing landscape scale projects in the Dyfi Biosphere.
'His work is organic and dreamlike, almost oceanic in its intimations of delicately rippling worlds engulfed by the massive forces of nature. Engaging with an Easterby installation involves a degree of childlike wonderment, like one gets from staring at waves in the sea or flames in the fire. We seem to be ready programmed to respond and Easterby well knows it.' Robert Clark Guardian Nov. 2011